Elektra EKR83(T)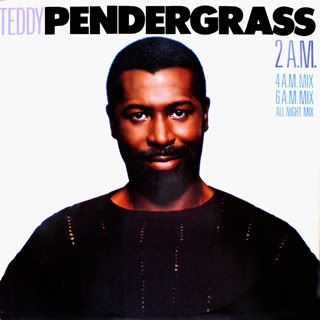 The 80's marked the decline of musicians and as electronics took the place of instruments, many great performers lost their soul. Teddy fared well in that respect and on his 1988 album
'Joy'
the music is good and all is well. Hard to believe the artist is
paralyzed and singing from a wheelchai
r. This was the second single release from 'Joy' and this one got the remix treatment. Don't panic, it's good.
The remixes are by
E=MC
2
which is Teddy &
Mitch Goldfarb
for
Teddy Bear
Enterprises and
the female vocals are by
Tenita Jordan
, courtesy of
Top Priority Records
(another TP venture) so you see, it's all somewhat incestuous and as such, it doesn't stray far from home.
;-)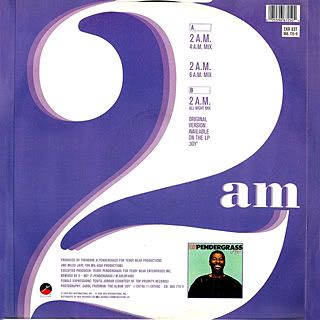 4 A.M. Mix

6 A.M. Mix

All Night Mix
The Download Link is here:
Download
Filename: TP 2AM 1988.rar Filesize: 32.53 MB